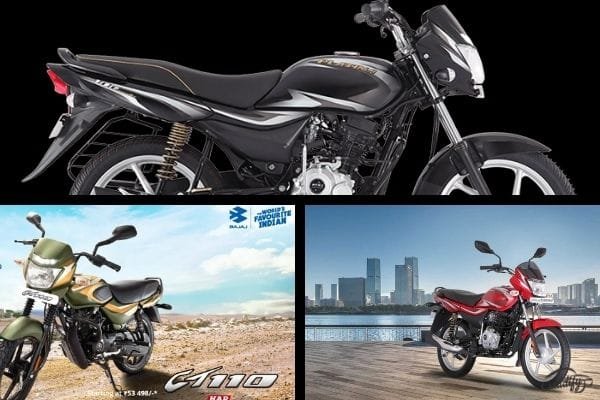 Bajaj CT 100, CT 110, Platina 100 And Platina 110 Prices Increased By Up To Rs 1,700
After increasing the prices of the Pulsar, Dominar, and Avenger range of motorcycles, Bajaj Auto has now revised the asking rates of its entire commuter line-up. Buyers will need to pay a price premium ranging between Rs 749 and Rs 1,696, depending on the model and variant.
Let's take a look at the model-wise updated pricing: –
Model

New Price

Old Price

Difference

CT100

Rs 1,498

CT110

ES Alloy – Rs 53,498
ES Alloy X – Rs 55,494

upto Rs 1,696

Platina 100

KS Alloy – Rs 52,915
ES Drum – Rs 54,669

KS Alloy – Rs 52,166
ES Drum – Rs 53,920

Rs 749

Platina 110

5-speed Drum – Rs 60,608
H-Gear Disc – Rs 63,424
ES ABS- Rs 67,424

5-speed Drum – NA
H-Gear Disc – Rs 64,301
ES ABS- Rs 65,920

upto Rs Rs 1,504
*All prices ex-showroom Delhi.
Bajaj's entry-level CT100 motorcycle is the most affected commuter from the price hike move, whereas the Platina 100 has witnessed the least hike among all. However, it's only the H-Gear Disc trim, whose prices have been lowered by Rs 877.
It is important to note that the price hike doesn't attract any mechanical or cosmetic changes to justify the price premium.