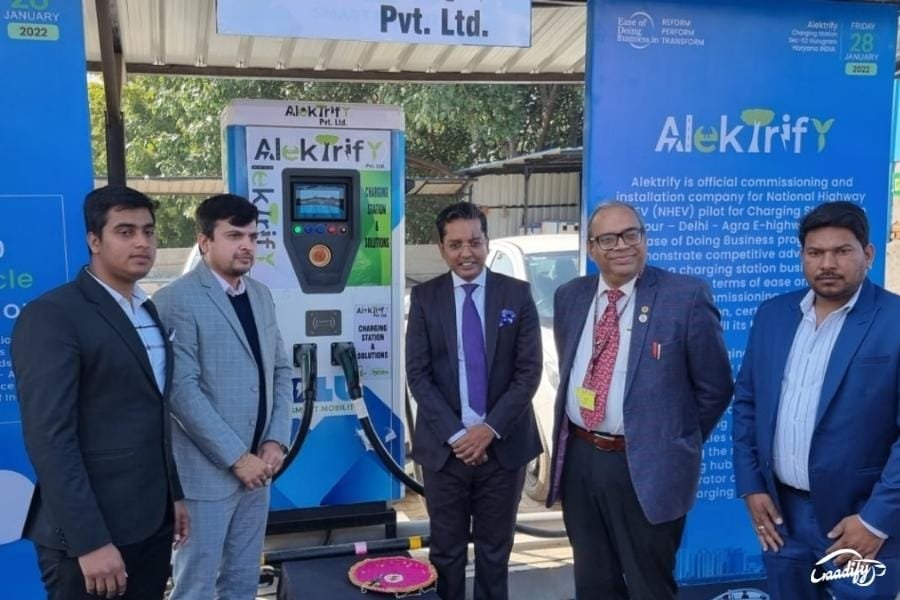 Alektrify Sets Up India's Largest EV Charging Station In Gurgaon
Highlights: –
Alektrify is an official commissioning and installation partner company of NHEV pilot for setting-up Charging Stations on Jaipur–Delhi-Agra E-highway under Ease of Doing Business pilot program.
There are as many as 96 chargers at India's largest EV charging station, which comprise of 72 AC slow chargers and 24 DC fast chargers.
100 charging points for electric 4-wheelers from 96 chargers.
Also Read: Ola Electric Aims To Setup Over 4000 Charging Point By 2022; Free Use Till June 2022
While India is slowly but steadily moving towards electric mobility, the EV-compatible infrastructure is still not that strong in our country. But many brands and corporations are working in this direction, one of which is Alektrify which has recently established the country's largest public charging station in sector 52 of Gurgaon. Until now, India's largest EV charging network was located in Navi Mumbai with 16 AC & 4 DC charging ports for EVs.
This new EV charging station comprises 96 chargers with a total of 100 charging points for four-wheelers. Out of these, 72 are AC slow chargers and 24 are DC fast chargers. As per the brand, one AC charger can juice up an EV in approximately 6 hours, whereas a DC fast charger can do the same in less than 2 hours. With this, Alektrify claims that the charging station will be able to charge up to 576 EVs over 24 hours.  
Also Read: Bharat Petroleum To Setup EV Charging Stations At 7,000 Petrol Pumps
Interestingly, this Gurgaon-based Alektrify charging station will also serve as a prototype for all the upcoming electric charging stations under the "Ease of Doing Business pilot program NHEV (National Highways for Electric Vehicles)" pilot project to make India's first 500km e-highway between Jaipur – Delhi – Agra.